Capt. Pablo Marassi and Lic. Adrian Bloch created the company in 1987 with the idea that in order to provide precise and quick information the direct relation with each port terminal was mandatory. With this concept in mind, Alpemar broke the previously established paradigm of Maritime Agencies centralization in Buenos Aires, settling nearby each port of importance instead. This way information was presented accurately in real time instead of awaiting business opening times of a regular office, allowing efficient and time/money saving decision making. Once this method was proven successful, many agencies followed.
First opened office was established to serve San Nicolas area of influence, where our operations desk and financial department are settled. Since then, Alpemar has branched out to four cities along the Paraná route: Campana (1991), Rosario (1994), San Lorenzo (1994) and Buenos Aires (1997). Each office liasing directly with local authorites and port terminals to better defend our clients interests. We also offer professional service in other Argentinian and Uruguayan ports.
We are where things happen.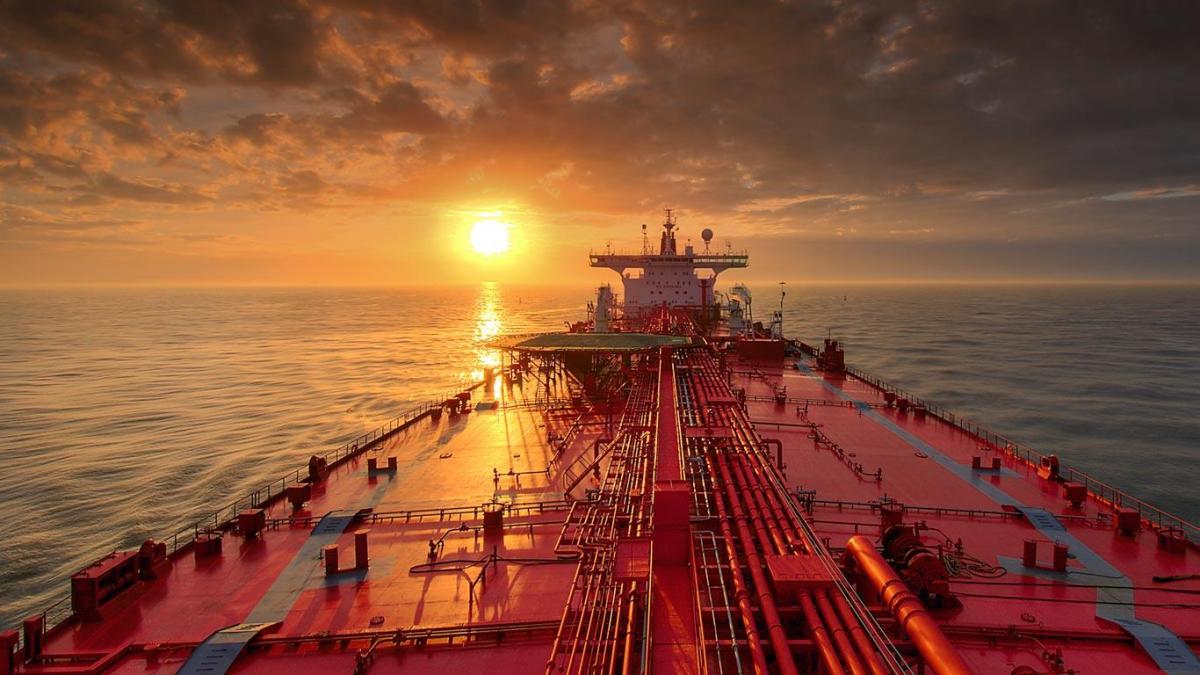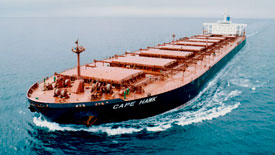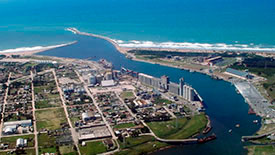 Efficiency is beacon, we are committed to it, and we believe than an excellent service leads to worldwide recognition.
We selected and trained our staff with that belief in mind, and most of them have been in the company since its beginning. They improved their know-how in the business through extensive and continuous training, attending to seminars both in Argentina and abroad, and taking "on site" courses in places such as Denmark or Shanghai.
We are constantly searching from new ways to improve our service. Our partnership with Southern Team Shipping and Logistics in order to satisfy our clients' freight forwarding needs, is an example of that.
Efficiency, proficiency and dedication are the company's cornerstones. As agents, we are fully prepared to answer to any requirement dealing with cargoes or husbandry matters, because we understand what disponent owners, charterers, cargo coordinators and shippers need.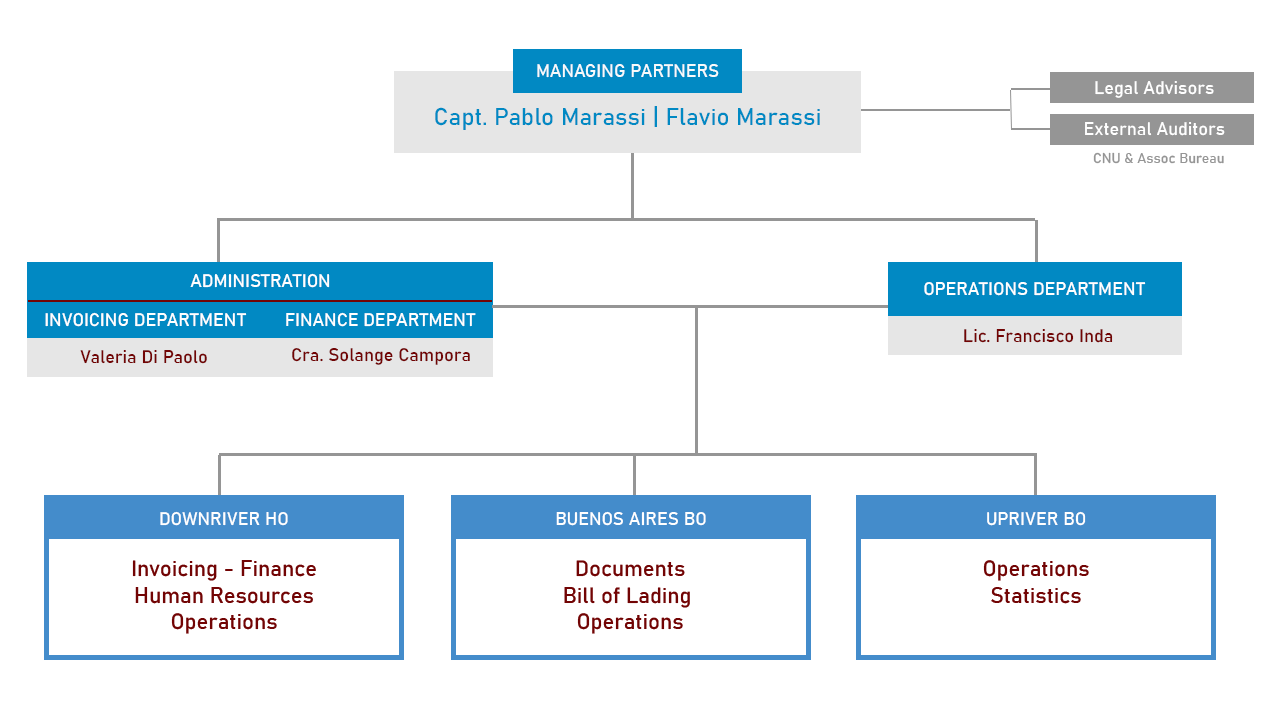 Our branches:
Operations Desk (Head Office)
Francia 190
B2900HVD San Nicolas - Argentina
Tel: +54 336 4424605 | + 54 336 4423190
Fax: +54 336 4500657 | + 54 336 4429653
Tlx: (+33) 42109 or
Via Sweden (+54) 62212 ALPEAR S
e-mail: operations@alpemar.com.ar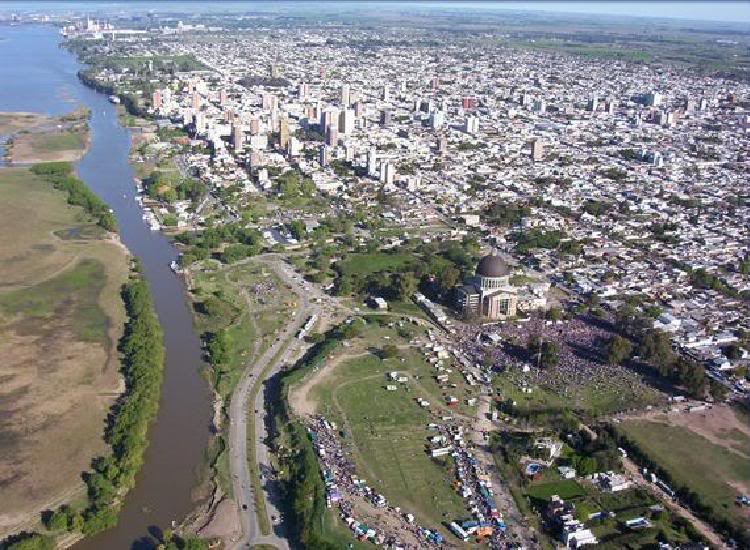 Alpemar Upriver (Branch Office)
Colón 1829
S2200GEC San Lorenzo - Argentina
Tel: +54 3476 577400
Fax: +54 336 4454308
e-mail: upriver@alpemar.com.ar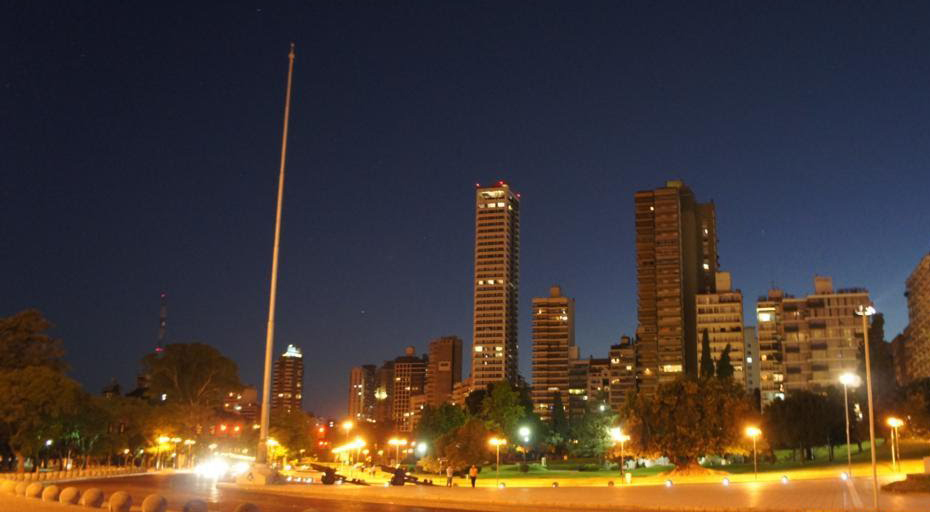 Alpemar Downriver (Branch Office)
Francia 190
B2900HVD San Nicolas - Argentina
Tel: +54 336 4500600
Fax: +54 336 4500657
e-mail: downriver@alpemar.com.ar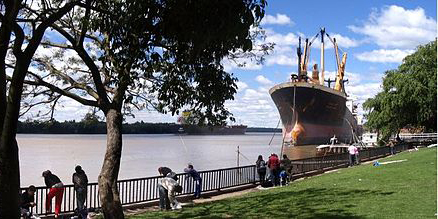 Buenos Aires (Branch Office)
Suipacha 72 5º Piso oficina A
C1008AAB Buenos Aires - Argentina
Tel: +54 11 5533 3600
Fax: +54 11 4343 6077
e-mail: baires@alpemar.com.ar